Millie has turned one today! I haven't had much time to post as we have been away, and I am going back to work tomorrow, but here are a few photos, some taken in France where Millie had her first 1st birthday party and the others in England of her second 1st birthday party :-) Will be back with more tomorrow hopefully...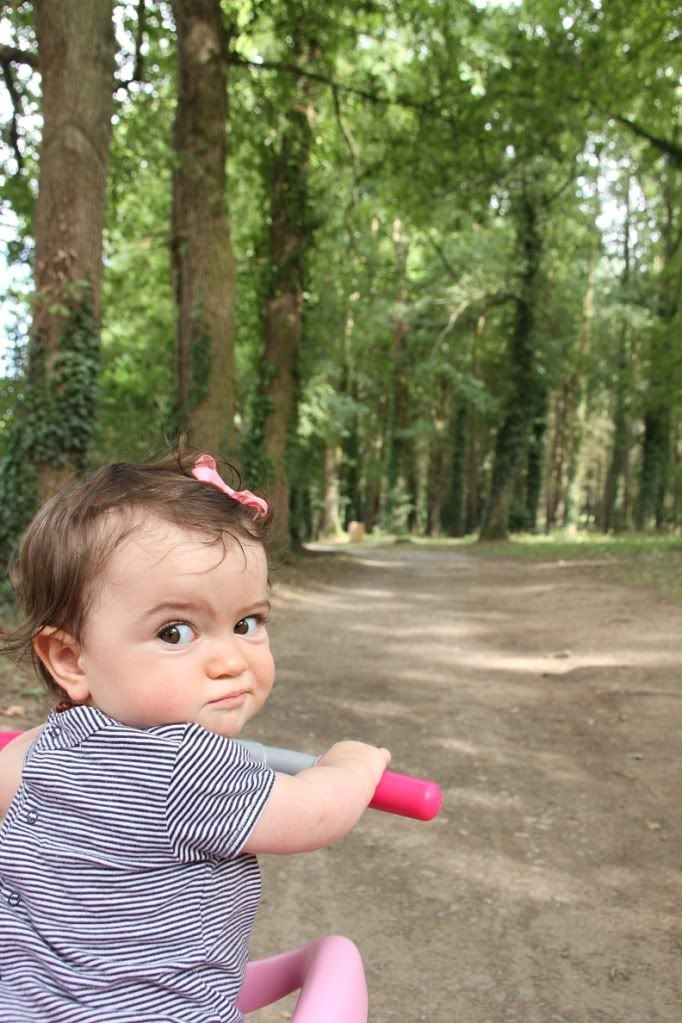 On the move, on my brand new shiny trike Mamie and Papy got me for my birthday! This was a long walk, so I went to sleep in my pram and Papy had to carry my trike over his shoulder! Merci pour mon cadeau Mamie et Papy, je l'adore!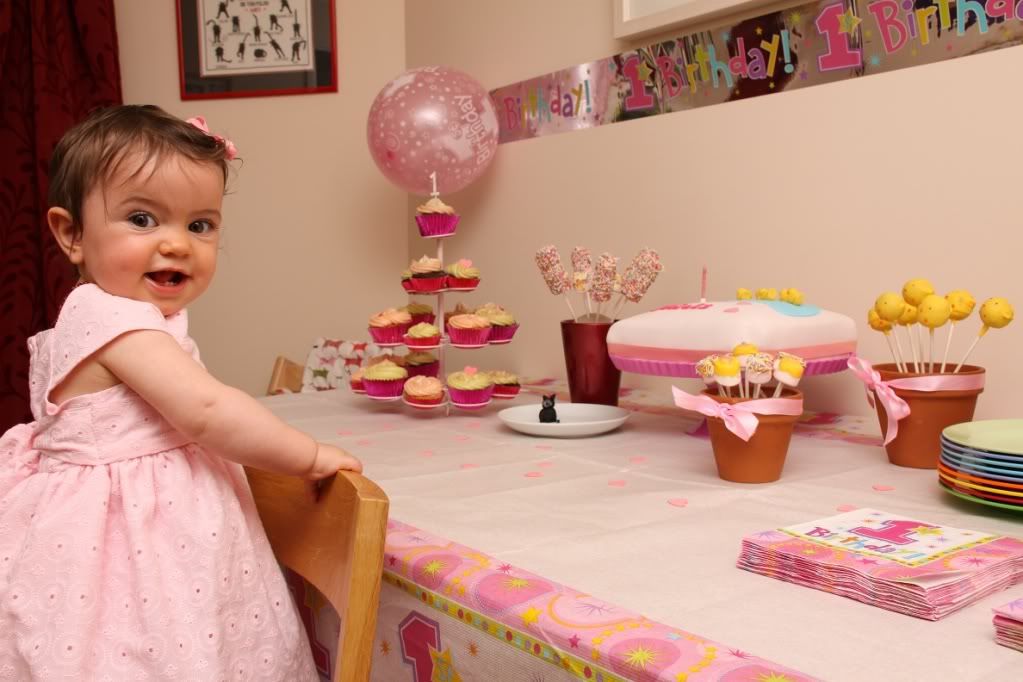 Cake(s)!!!
Happy birthday my sweetheart, my crumpet, my little flea, ma crevette, mon amour, mon ange, ma princesse, je t'aime!!!